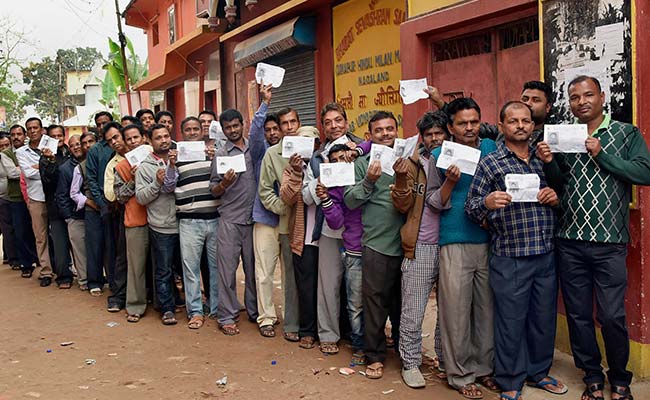 New Delhi:
Voting for the 60-member Tripura Assembly is set to be held tomorrow in a single phase. The results will be announced on March 2. Tripura had been choosing the CPM-led Left Front for 25 years until the BJP witnessed a historic win in 2018. The BJP is now aiming to retain power in the northeastern state while the CPM has joined hands with Congress to contest the election. The parties have fielded several prominent leaders for the election. Below are the top candidates contesting the 2023 Tripura Assembly polls.
Manik Saha
He is the incumbent Chief Minister of Tripura who got the top spot after the central leadership abruptly dropped Biplab Deb. He left Congress to join BJP in 2016 and was made the party's state president in 2020. A soft-spoken person, Manik Saha is an oral and maxillofacial surgeon and a former badminton player.
Sudip Roy Burman
A Congress heavyweight and five-time MLA, Sudip Roy Burman is a former health and family welfare minister of Tripura who has never lost from the Agartala Assembly constituency since 1998. Currently, he is the lone Congress-sitting MLA among the three northeastern states that are going to polls this month. He won the 2018 Tripura Assembly polls on a BJP ticket but quit last year to join Congress.
Pratima Bhaumik
She is the Union Minister of State for Social Justice & Empowerment who lost to former Tripura Chief Minister Manik Sarkar of CPM twice from the Dhanpur constituency. This time, the BJP candidate may have an advantage with Manik Sarkar not contesting the election. According to party sources, Pratima Bhaumik can be one of the candidates for the chief minister's office if BJP comes to power in Tripura again.
Jitendra Chaudhury
A top tribal leader and former MP, Jitendra Chaudhury has emerged as the new face of the left in Tripura replacing former Chief Minister Manik Sarkar. He was named CPM's Tripura secretary and contesting the Sabroom seat in the 2023 Assembly polls. The 65-year-old is the brainchild behind CPM's seat-sharing arrangement with Congress and the move to give tickets to new faces for this year's election.
Jishnu Dev Varma
Jishnu Dev Varma is the incumbent Deputy Chief Minister of Tripura and a BJP heavyweight. He belongs to the erstwhile royal family of Tripura and is the uncle of Pradyot Bikram Manikya Debbarma, the current head of the royal family, former working president of the state Congress unit and the current chairman of the Tipraha Indigenous Progressive Regional Alliance (TIPRA). Jishnu Dev Varma has been fielded from his home turf of Charilam (ST) Assembly seat for the 2023 Tripura election.
Featured Video Of The Day
Delhi Woman Strangled By Boyfriend In Another Shraddha Walkar-Like Murder