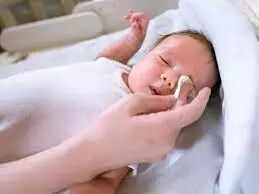 Beijing: A Chinese scientist who set off an ethical debate five years ago with claims that he made the world's first genetically edited babies said Tuesday that he hopes to research rare hereditary diseases in Hong Kong.
He Jiankui shocked the world in 2018 when he announced he had altered the embryos of twin girls, with many in the scientific community criticizing his work as unethical. He was convicted by a mainland Chinese court in 2019 of practicing medicine without a license and sentenced to three years in prison with a fine of 3 million yuan ($445,000).
Ten months after his release, He announced in Beijing on Tuesday that he has been granted a Hong Kong visa and is in contact with universities, research institutes and companies in the financial hub.
He said he would consider working in Hong Kong if there is an appropriate opportunity, and that he plans to research gene therapy for rare hereditary diseases.
"My scientific research will comply with the ethics codes and international consensus on scientific research," he said in a news conference.
He's announcement in 2018 sparked a global debate over the ethics of gene editing. In interviews with The Associated Press, he said he had used a tool called CRISPR-cas9 to try to disable a gene that allows HIV to enter cells in an attempt to give the babies the ability to resist AIDS.
The CRISPR-cas9 tool has been tested elsewhere in adults to treat diseases, but many in the scientific community criticized He's work as medically unnecessary and unethical partly because any genetic changes could be passed down to future generations.
In convicting him in 2019, the Chinese court in Shenzhen said he had not obtained qualifications as a doctor, had pursued fame and profit, deliberately violated Chinese regulations on scientific research, and crossed an ethical line in both scientific research and medicine. The court also confirmed a third birth, saying his project involved three gene-edited babies born to two women.
He was released last April and was invited to speak at the University of Oxford next month. But he wrote on Twitter this month that he was not ready to talk about his experiences over the last three years and decided to cancel the visit.