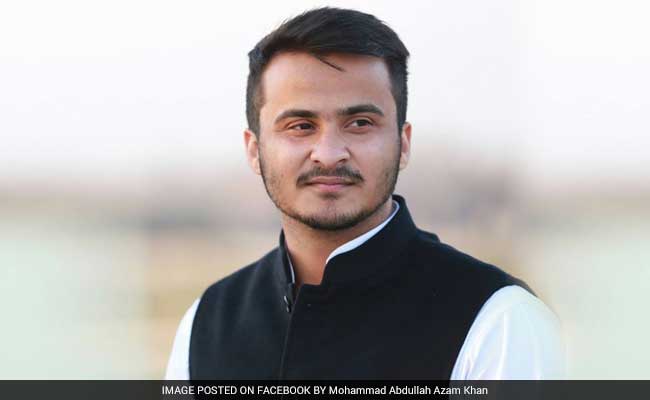 Lucknow:
Samajwadi Party leader Abdullah Azam Khan, the son of the party's veteran Azam Khan, has been disqualified from the assembly following a court conviction in a 15-year-old case. This marks the second disqualification for Mr Khan, who represented the Suar constituency in Uttar Pradesh, and setback for the Akhilesh Yadav-led party.
On Monday, a court in Moradabad sentenced Abdullah Azam Khan and his father to two years in jail in a 2008 case. They were found guilty of stopping a public servant from doing their job and other charges after staging a protest on a state highway on January 29, 2008. Their cavalcade was stopped by the police for checking in the wake of an attack on a Central Reserve Police Force (CRPF) camp in Rampur on December 31, 2007. However, the court has granted bail to both of them.
Under the law, a lawmaker sentenced to imprisonment of two years or more can be disqualified "from the date of such conviction" and remain disqualified for another six years after serving time in jail.
"Abdullah Azam Khan has been disqualified following the Moradabad court order sentencing him to two years (in jail) in a 15-year-old case. His seat has been declared vacant from February 13," a senior official of the assembly said.
This is not the first time that Abdullah Azam Khan has been disqualified. In 2020, the Allahabad High Court set aside his election, and he was disqualified from the assembly effective December 16, 2019. The court ruled that he was not qualified to contest the election as he was below 25 years of age when he filed his nomination papers as the Samajwadi Party candidate from Suar in 2017. Despite this, he won the Suar seat again in the 2022 Assembly elections.
Last year in October, Azam Khan, who represented Rampur Sadar in the assembly, faced disqualification after a court sentenced him to three years in jail in a hate speech case. In the by-poll held on the seat in December, BJP's Akash Saxena defeated Mr Khan's protege Asim Raza. Azam Khan had won the Rampur Sadar seat nine times since 1980.