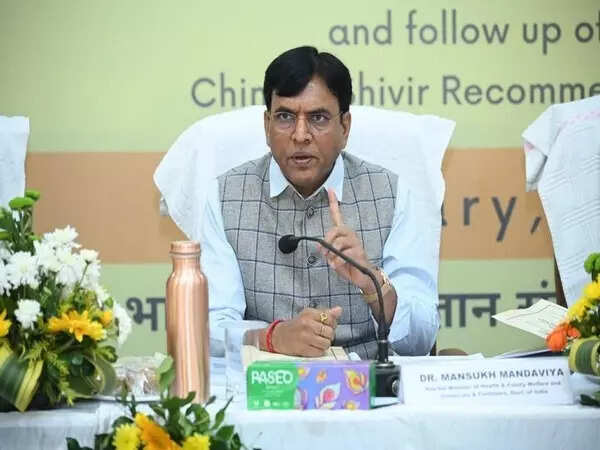 New Delhi: Union Health Minister Mansukh Mandaviya has slammed the Andhra Pradesh and Punjab governments, claiming that the party has created healthcare facilities with different names by utilising Pradhan Mantri Jan Arogya Yojna (PMJAY) funds.
"Several states have created healthcare facilities with the utilisation of Ayushman Bharat funds but given them, different names, like Mohalla Clinics/Aam Aadmi Clinics in Punjab," Union health minister Mansukh Mandaviya told the Lok Sabha on Friday. The minister further said that these states are "violating" the memorandum of understanding (MoU) that they signed with the Centre by doing so.
"Health infrastructure has been created in Punjab with the utilisation of the funds that are provided by the central government for infrastructure under the Ayushman Bharat Health and Wellness scheme but the state government has changed the name of these facilities as Aam Admi Mohalla Clinic," the Union Health Minister said, adding that he has written a letter to the governments of Andhra Pradesh and Punjab.
Recently, Punjab CM Bhagwant Mann inaugurated 500 'Aam Aadmi Clinics' (Mohalla Clinics) across Amritsar. "If they won't follow the norms of this scheme under MoU and shut down the health and wellness scheme of the Centre, then the Union Government will not be left with any other option. I want that the state and Central governments should work together for the welfare of the public without any politics," he warned.
Mandaviya also claimed that the funds were given to the states for upgrading the facilities and infrastructure at Health and wellness centres. The Union Health Minister was replying to a question asked by Yuvajana Sramika Rythu Congress Party's (YSRCP) K Raghu Rama Krishna Raju who is a member of the Parliament.