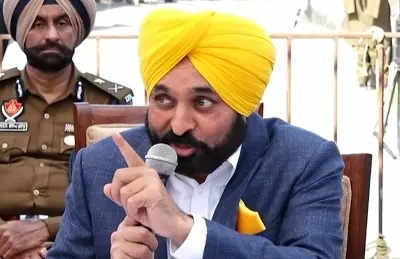 Chandigarh: The Punjab government will soon write a letter to the Centre to bring the prices of non-scheduled medicines under control, according to a decision taken at a meeting convened by Vidhan Sabha Speaker Kultar Singh Sandhwan on Tuesday.
The move is aimed at stopping the fleecing of the public due to the exorbitant rates of medicines, an official statement said. Sandhwan said that drug price fixing is the central government subject and "licensed loot of patients has been legalised in the current system".
"Finding an immediate solution to this very sensitive issue of the people's lives is the need of the hour. The Union government should immediately look into this matter and amend the law so that patients' loot could be stopped at once," he said, as per the statement. During the meeting, MLAs, health experts, doctors and representatives of various NGOs spoke about the actual rate and maximum retail prices of the medicines, showing the difference in prices of up to 90 per cent along with evidence.
Speaking on the issue, Health and Family Welfare Minister Balbir Singh said the prices of 388 scheduled life-saving drugs are under control, but there is a huge difference in the prices of thousands of non-scheduled medicines, which leads to huge exploitation of the patients. He said that the pharmaceutical research sector is commercially driven. "But, since health is a state subject and a fundamental right of the people, thus the state government will write a letter to the Union government within a day or two to bring the prices of non-scheduled drugs under control," the health minister said. The minister said
Chief Minister Bhagwant Mann-led government is ensuring to regulate medicines in the state in a better way, adding that the about 100 tests are being carried out free of charge in 'Aam Aadmi Clinics' and medicines are also being provided free of cost. He said that the number of 'Jan Aushadhi' centres in the state will be increased and the testing mechanism of ethical and generic medicines will be further strengthened.
Local Government Minister Inderbir Singh Nijjar said a law should be enacted "to curb the trend being adopted by the pharmaceutical companies to remove their medicines from the scheduled list of the Union government by making minor changes in the salt of the drug". "It is also the need of the hour to pay attention towards hospitals' branding trend, which is largely responsible for increasing the prices of medicines," he added.