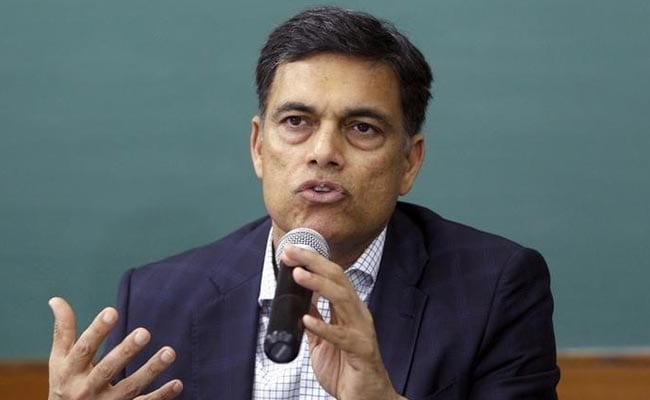 Ahmedabad:
Business tycoon and chairman of JSW Group Sajjan Jindal on Tuesday said that it is be the private sector, not the public sector, that will take India ahead because "ultimately what matters is accountability and profitability".
While pointing out that India is on the path of becoming a USD 10-trillion economy in the next ten years, the country needs to adopt a "modern thought process" which is not driven by socialism or a notion that only the public sector can deliver, he said.
He made the remarks at the Indian Institute of Management Ahmedabad (IIM-A) after inaugurating the JSW School of Public Policy's new building, a state-of-the-art multi-facility centre at IIMA's new campus.
"…we used to talk about a country becoming a USD 5-trillion economy. But today we are talking about USD 10-trillion, visible in the next seven to ten years. The country is growing at neck-break speed. So we need a real modern thought process, which is not driven by socialism or an idea that only the public sector can deliver growth in the country," said Mr Jindal.
"On the contrary, in my view, it's the private sector which will propel this country to a different level. Because worldwide, the public sector has failed. And I am a very strong proponent of the government not to do business. Not because I belong to the private sector. It's because, ultimately it is the accountability and profitability which matters," he said.
The businessman added that it is the private sector and public listed companies which "finally deliver and take the country to a different level".
"Government and bureaucracy's role is to govern, to regulate the system. We need to encourage the government to bring in bureaucrats, IAS officers for training and retraining. There should be a refresher course where new ideas, what's happening in the world are discussed and debated and then implemented when they go back," he said.
Pankaj R Patel, Chairman of IIM-A Board of Governors, and Sangita Jindal, Chairperson of JSW Foundation, were among those who attended the event.
(Except for the headline, this story has not been edited by NDTV staff and is published from a syndicated feed.)
Featured Video Of The Day
How To Manage Your Money Amid Rising Prices?