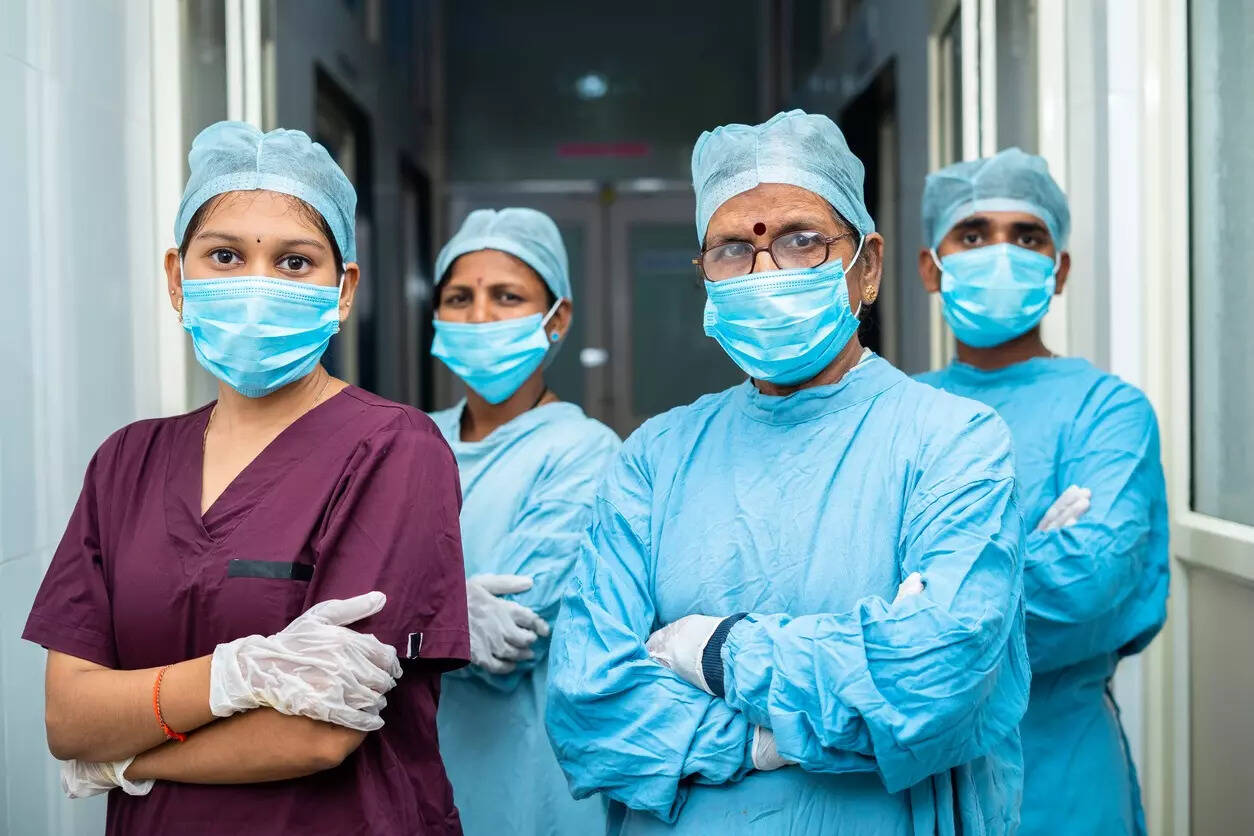 New Delhi: The Ministry of Health and Family Welfare (MoHFW) came out in strong support of Dr Atul Goel, Chief, Directorate General of Health Services (DGHS) refuting a news report published in The Morning Standard regarding an 'insensitive remark' by made by him against nurses and terming the news report 'misleading'.
The Union Health minister also received a complaint from the All India Government Nurses Federation (AIGNF) regarding Dr Goel's remark, who is allegedly held responsible by the federation for having made a controversial statement a few days ago on the representation of requests by the nurses' group.
In a statement to the press, MoHFW said that the report indicating that a controversial remark was made a few days ago on the representation of demands by the nurses' group showcasing a lack of empathy towards the nursing profession is being blown out of proportion.
As per the news report mentioned, Dr Goel allegedly said in an email that he has "much more to look after than meddling in nursing affairs." Thereafter, he refers to the fact that he will be glad to give away senior posts to the MoHFW and has much more to look after in terms of technical issues.
Emphasising that Dte GHS is extremely sensitive to the nursing profession and wishes to see it achieving its rightful place within the medical profession. MoHFW's statement said, "A section of nurses, it appears, are not satisfied with four technical nursing posts being operated by Dte GHS and want these posts to be transferred to the Ministry. The email referred to in the news report is DGHS's response to these Nursing Associations. The representation in this regard received in the Directorate was clearly acknowledged. Moreover, DGHS firmly believes that his Directorate is an integral part of the Ministry and works with the Nursing Programme Division of the Ministry to solve all the problems of nurses."
The Ministry has refused to entertain the demands raised by the nursing associations. Nursing associations have been demanding that technical posts coming under the purview of the Dte GHS be transferred to the Ministry.
At present, there are three technical positions relating to the nursing domain in Dte GHS. They are Nursing Advisor, ADG (Nursing), Dy Asst DG (Nursing) and Deputy Nursing Advisor, MoHFW's statement elaborated further, "For all health matters, including nursing matters, the Directorate General of Health Services (headed by DGHS) performs the function of a technical repository and provides specialised domain-specific technical inputs to the ministry. In health, including nursing matters, policy decisions and their programmatic implementation is the responsibility of the MoHFW. This division of work leads to a harmonious relationship between Dte GHS and the Ministry."