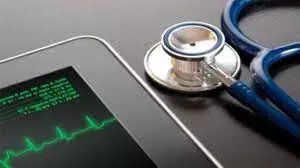 Mangaluru: Indian healthcare group Apollo Hospitals Enterprise Ltd reported a 33 per cent drop in the third-quarter profit on Tuesday, hurt by weakness in its digital business.
Consolidated net profit plunged to 1.53 billion rupees ($18.48 million) for the three months ended Dec. 31, from 2.28 billion rupees, a year earlier, as total expenses surged about 22 per cent to 40.12 billion rupees.
The Chennai-based company recorded a loss of 215.4 million rupees related to its joint ventures.
The company's digital health business, which houses the Apollo 24×7 operations, recorded a 34.5 per cent jump in revenue to 17.58 billion rupees, but posted a loss of 742.3 million rupees, compared to a profit of 321 million rupees a year earlier.
Total revenue from operation increased 17 per cent to 42.64 billion rupees. India's Apollo has been expanding its presence in the domestic healthcare market through mergers and acquisitions.
In December, the company acquired a 60 per cent stake in Kerala First Health to diversify its portfolio into ayurveda medical care. Its subsidiary Apollo Rajshree Hospital bought a majority stake in Sobhagya Hospital and Research Centre.
The company also declared an interim dividend of 6 rupees per share in an exchange filing.
($1 = 82.7770 Indian rupees)