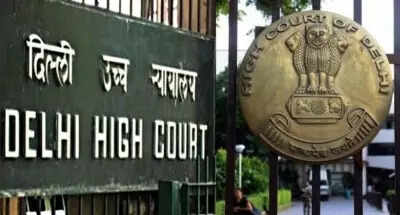 NEW DELHI: Observing that Covid-19 vaccination cannot be forced on an employee, Delhi High Court has granted relief to a school teacher who sought permission to teach and undertake other responsibilities without being forced to take the jab.
The petitioner, who teaches history to the students of Classes XI and XII at Government Girls Senior Secondary School run by Delhi government's Directorate of Education, moved court in 2021.
Noting that she was now vaccinated, justice Pratibha M Singh allowed the teacher to make a representation to the authority concerned for service benefits and directed that the decision on the same be taken within 30 days.
In an order dated January 18, the bench relied on Supreme Court judgments. "In view of the above-mentioned orders relating to similar situations, the present petition, along with all pending applications, is disposed of with the direction that Covid-19 vaccination cannot be insisted upon by the employer…Moreover, the petitioner has now got vaccinated as well. The only issues that remain in the petition are related to service benefits."
Hearing the petitioner's counsel that the representation regarding service benefits was made on June 14 last year, the court directed that a copy of the same be forwarded with a fresh cover letter to the authorities in a week.